The New Year is rapidly approaching, and we've got plenty of things in store including the XL Blizzard, new 888Live stops, and qualifiers to the 2018 World Series of Poker!
The close of one year always brings hope and excitement for what's to come. As is our annual tradition, we caught up with our 888poker Ambassadors to ask about their New Year's resolutions.
Reflecting back on 2017, do you feel you met your personal and/or poker goals?
Natalie Hof: I definitely met my personal goals after spending a lot more time with family and friends, started working out again, and investing more time in my game. I also travelled to south Asia for two months, which I've wanted to do for a long time. I can't complain about my 2017 personally. Poker wise, I don't have big cashes so I'm looking forward to a better 2018 to be honest.
Chris Moorman: I feel good about my 2017 as I won my first WSOP bracelet, which had been a long-term goal of mine for the past 10 years. To finally get the win was an amazing feeling.
Tonka: I think 2017 was a solid year for me. Poker wise, I didn't have any huge scores so that was a bit unfortunate. Crazy amounts of deep runs in huge buy-in huge fields so I'm incredibly optimistic but overall not the results we were looking for. Streaming wise, everything was super solid, and personal wise, I would have like to stick more with working on my headspace, meditation, and healthy living.
Denílson: Absolutely. I had a great year in all aspects. My family was perfect, healthy and happy. At work, we meet our goals and new projects like the talk show we started in the theater. Also, being the first non-professional Brazilian Ambassador and coming to Day 2 of the WSOP Main Event in Las Vegas was amazing.
Kara Scott: 2017 was a great year for me. I rarely do resolutions but for some reason, I did make them last New Year's and they really kept me focused. I feel like I nailed my personal goals and am rolling them over to next year as well because they really helped center on things that were actually important to me.
As for poker, I managed to push myself at work into new areas both geographically and professionally. That felt great. Doing the monthly video, the Poker Brief for 888, has been a fun project to work on and a new way for me to think about the industry. Plus, expanding my role at work with the WSOP's live coverage felt like a huge stretch and seriously, I loved every minute of it.
Vivi Saliba: 2017 was my highlight year in terms of career and poker. I had an amazing technique evolution combined with great results at the poker tables. Becoming an 888 Ambassador was a dream come true.
Sofia Lövgren: Unfortunately, I did not reach all of my goals for 2017, but I sure had a good year. I had a goal to play 20 days per month in cash games, which I did with good results. For live tournaments, I had a goal to win one live event, which I didn't accomplish, but I will roll this over to my 2018 goals.
I also had a goal to keep up with exercise, which I have done. But I had a goal to go hiking in three different countries and make a ski trip, which I didn't.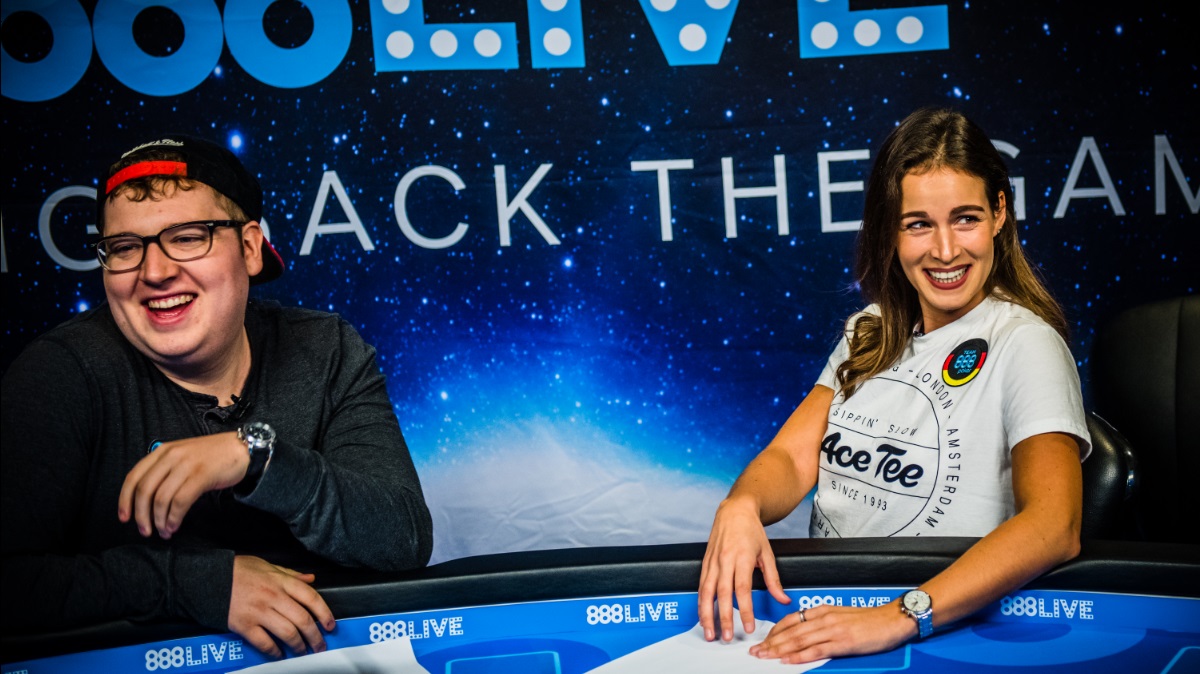 What are your goals and/or resolutions for the upcoming New Year?
Natalie Hof: I want to travel to more Asian countries, put more effort in working on my game, and winning big next summer at the WSOP in Vegas. I also want to start to meditate, working on my higher self and enjoy life even more.
Dominik Nitsche: I never know what to say when people ask me about my New Year's resolutions. I never try to change anything in my life simply because it's a New Year. Anything I want to change, I try to change as quickly as possible rather than wait for a New Year to begin.
So, if you define resolutions as my goals for the immediate future, I'd have to say it's just to continue studying and improving at poker. My goal is also to keep putting a lot of volume in high roller events.
Kara Scott: 2018 is going to be a really pivotal year for me with a lot more challenges. I'm going to focus on really listening to my gut and trusting my instincts.
Vivi Saliba: I am ready for the new challenges of 2018. I want to grow as a poker professional, which includes the dream of winning a WSOP bracelet. I also want to be able to represent 888poker and poker in general as well as I can.
Denílson: Keep my job on television, hold our national tour in the Theater, make the best coverage of the Russian World Cup, and improve my level of playing poker as 888poker Ambassador.
Chris Moorman: My goals this coming year aren't very specific I would just like to continue to improve as a player and develop my cash game skill so that I feel more comfortable in that area of the game.
Tonka: Win a big tournament. I never really set goals like this because for the most part this is very luck based. You can play incredibly well and then lose the important flip with 15 left and that's it. This can happen over and over again, like it has been to me. For the first time, I'm setting a goal that in my opinion I don't have that much control over.
I'd also like to say that I'll be more focused on healthy living, becoming more organized, and just bettering myself all around. Gonna try to get into some serious meditation and just focus on introspection later this year.
Sofia Lövgren: My personal goals include make videos of my travels, not lose my cell phone or passport (probably toughest goal), learn to play the piano better, and improve my Chinese
My poker goals for 2018 are play live cash games in Asia and both Los Angeles and Las Vegas, play live cash games in San Diego for the first time, play around 10 live poker tournaments, and make a final table in a WSOP event.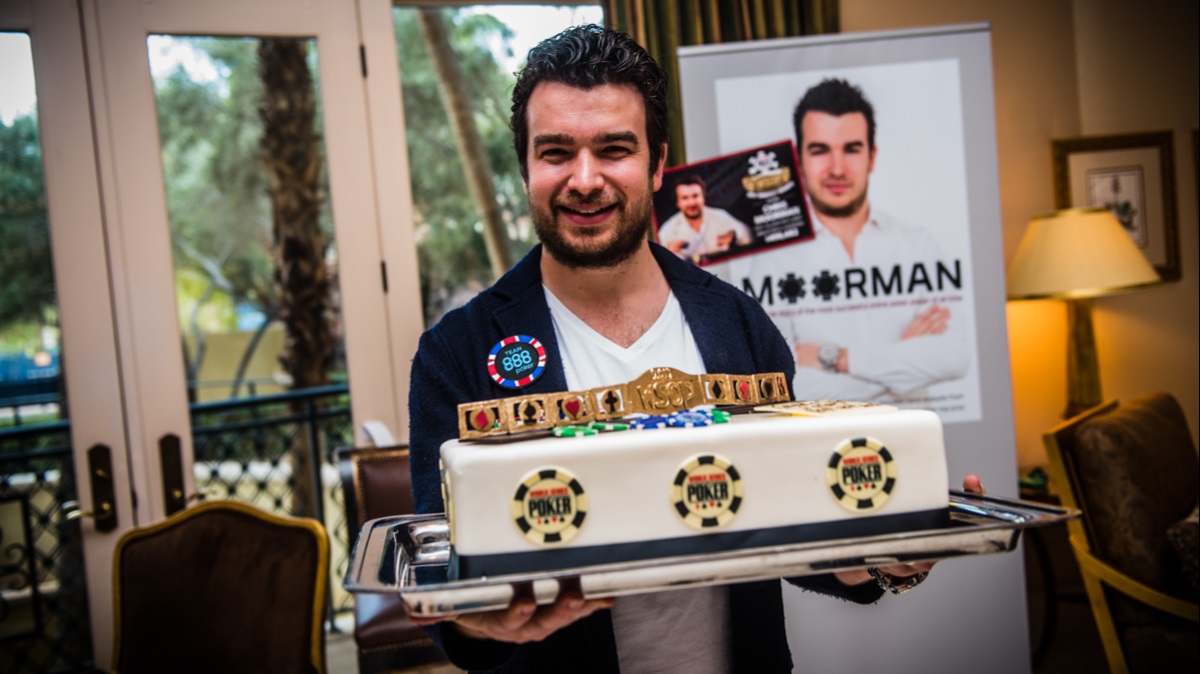 Which 888poker Ambassador, aside from yourself, do you think will have the biggest year on the felt in 2018 and why?
Natalie Hof: I think our newest teammate, Vivian, will have a glorious future in poker. She is such a lovely girl, working hard on her game, wanting to grow so much. So I would love to see her running super-hot in poker.
Tonka: Dominik. Easily Dom. He probably plays the most, studies the most, and is far and away the best 888 Ambassador. Plus, he's run bad lately and after he took down the recent $100K WSOPE One Drop, I think it's only gonna get better from here on out.
Sofia Lövgren: Dominik is really hot right now after his WSOP Europe High Roller bink, and I have a feeling he will keep up his great run and keep crushing in 2018.
Denílson: I believe that the young Brazilian player, Vivi Saliba, can surprise the poker world.
Chris Moorman: I would imagine Dominik as he will be playing all of the huge high rollers and is always good for a WSOP bracelet each year it seems.
Kara Scott: I'm going to say Dominik. He's on such a great roll after winning his fourth bracelet at the One Drop event. He's always so committed to playing well and like all great players, he isn't complacent about his skills. I really admire that. In fact, it's a trait I see in a lot of the 888 ambassadors!
Vivi Saliba: I think Domink could win another bracelet. He showed us he knows how to do it. Wouldn't' be a surprise.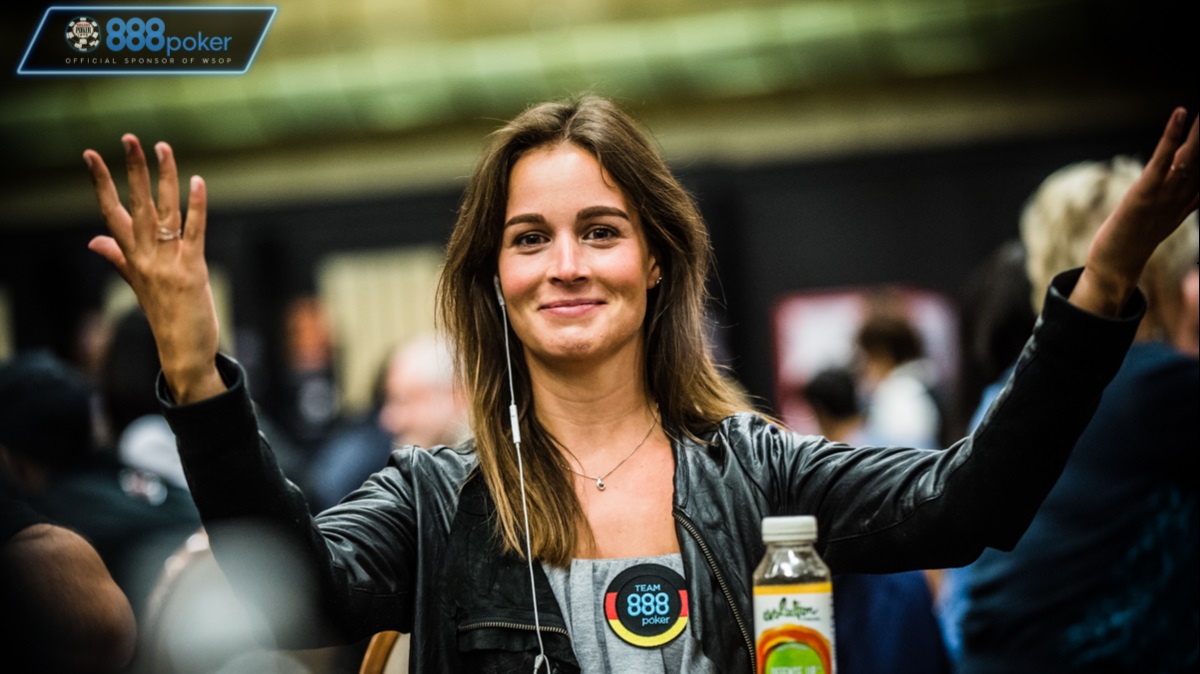 What are your travel plans for 2018?
Natalie Hof: I want to travel as much as possible to be honest. I would love to see Iceland, Israel, South America, and more of my favorite, Indonesia.
Dominik Nitsche: There is a big schedule coming up and I'm very much looking forward to participating in the $1million Big One for One Drop and the $300K Super High Roller Bowl.
Chris Moorman: Like every year, I'll be on the road so much starting with playing 888live in London in February and a bunch of WPTs across America. Luckily, I don't mind flying at all so I embrace the travel rather than dread it.
Kara Scott: So far, I've only got the first few months sketched into the diary as I tend to leave everything to the last minute. Plans so far include London for the 888poker Aspers events and then over to Italy to celebrate the launch of 888poker.it. The Italian poker scene is really dear to both my and my husband Giovanni's hearts, so we're stoked to see movement towards shared liquidity and a resurgence in the support of online companies there.
Tonka: A lot! Not exactly sure at the moment, but I plan to go to Asia for the first time as well as Europe a bunch as always. Don't have any specific stops planned at the moment, but I can tell you I will be traveling!
Denílson: I really want to do two big travels. One for the FIFA World Cup Russia and to return to the World Series of Poker in Vegas!
Vivi Saliba: In 2018, I will keep traveling all over the world. Definitely I will go to the 888live stops and also the WSOP in Las Vegas. It would be nice if I could travel a little inside Brazil as well.
Sofia Lövgren: I plan to continue playing a lot of live cash games in Asia and Las Vegas. I will also travel around and play approximately 10 live events in 2018. I will definitely go to Las Vegas for the WSOP, and in January, I will also play Aussie Millions in Melbourne for the first time. Then I will go to Italy for 888live in March and combine it with a ski trip with friends.