The New Year is here, and for many, it's not only a time to look back but to gaze ahead into the future. In 2016, Team 888 Ambassadors had their fair of success – they combined for more than $2.3 million in live tournament earnings – but all are anxious to see what's in store for 2017.
Among the 2016 highlights for 888 Ambassadors were the following:
Dominik Nitsche finishing runner-up to Fedor Holz in ARIA $50,000 Super High Roller 9 for $629,808.
Chris Moorman placing third in a Estrellas Main Event for $271,187.
Bruno Kawauti finishing runner-up out of a field of 1,401 entries in the 2016 Brazilian Series of Poker Sao Paulo Main Event for $92,482.
Sofia Lövgren finishing 12th in the 2016 WSOP Millionaire Maker out of a field of 7,190 entries for $75,109, her largest live score to date.
We caught up with all those players as well as fellow 888 Ambassadors Kara Scott, Bruno Politano (AKA Bruno Foster), and Nicolau Villa-Lobos to ask them their thoughts on both the year that's passed and the one to come.
Also, remember to check out last year's piece to review Team 888's 2016 resolutions.
Success of Last Year's Resolutions
Q: How did you fare in your New Year Resolutions from last year?
Scott: I didn't really make any resolutions last year as I've never believed much in them. I'm definitely changing my mind on that, though! I had a vague idea in December of 2015 that I wanted to gain a tougher skin and be less likeable in favour of being more honest. I feel like I nailed this.
Nitsche: I didn't make any so I can't say I did too badly! Seriously, though, I think 2016 was pretty great. A big goal I had for the year was to work hard and then maybe win a few tournaments if I happened to get lucky. I am very happy with how that went. My results could have been a bit better, but I am very confident this is mostly due to quite a bit of bad luck.
Foster: I'm very happy with my 2016. Almost all my goals have been achieved, and I'm thinking the plans to target for 2017. I'm really happy with this amazing year.
Villa-Lobos: Not an easy question since I don't remember perfectly my resolutions, but I really enjoyed my year. Played more online poker than ever, and I think it was the year that improved my game the most.
Lövgren: I promised myself to associate a lot with people who are focused and supportive, which I did.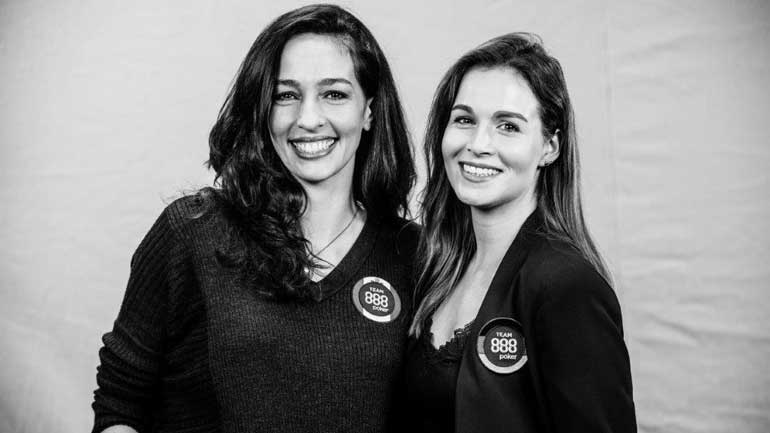 2017's New Year Resolutions
Q: What are your New Year Resolution for 2017?
Nitsche: I will still have the same goal which is to work hard, get better at poker, and win a few tournaments if I am lucky. Hopefully, I can do this right away and win the Aussie Millions in
January! Oh, and maybe a bracelet? That would be the dream, of course.
Scott: This year, I've decided to set myself some goals for both personal and professional development. I want to become a better photographer and learn how to use both my camera and professional editing software properly. I definitely want to spend more time with my friends. I also want to start some kind of project (written/video/photography) that I'm really proud of.
Villa-Lobos: I want to keep on the same track I am now, studying and playing a lot of poker. Planning to spend some time in Europe during the second semester, and get married in the end of the year. One of my major poker goals for next year is [to] take my poker team to the next level. I'm staking and teaching 18 guys now, and this is something that I really look forward to. 2016 was the year that my teacher side came out, and I made a lot of progress in this scenario, so I really want to keep this hard work.
Foster: I'm thinking a lot about that. I have two new projects in construction and I have a lot of tournaments to play here both in Brazil and out of Brazil. This year it's time for my bracelet. Personal goal - it's my marriage in 2017, and my poker goal is to get the maximum I can out of my social media. I also want to play a lot. I really know my bracelet is coming.
Kawauti: Start my coaching program, keep studying, play more online and win a major online.
Lövgren: My personal goals are:
- Keep up with the exercise (running or gym three times a week on average)
- Go hiking in three different countries
- Make a skiing trip
- Make videos of my travel
- Not lose my cell phone or passport (probably toughest goal)
- Stick to my plan
My poker goals for 2017 are:
- Play cash games online @888poker ($5/$10 NLHE) 50 evenings/nights
- Play live cash games in Asia for the first time (Macau and Singapore) ($10/$20 NLHE)
- Play live cash games in San Diego for the first time
- Play live cash games in Los Angeles and Las Vegas ($5/$5, $5/$10 and $10/$20 NLHE)
- Play around 20 live poker tournaments including 4 WPT's.
- Be in Vegas June/July and make a final table in a WSOP event with a shot for a bracelet
New Year's Eve Celebrations
Q: How will you spend New Year's Eve this year?
Lövgren: I will spend New Year's Eve with friends in Bali and Singapore.
Nitsche: Probably in Germany with my family and girlfriend. Traditionally I always declared New Year's Eve as the best day to play poker on the internet. Lots of drunk people are online to give away money. What more can a serious poker player ask for? I might do the same this year if I can't think of anything fun.
Kawauti: I will spend time with my friends at the beach as always.
Scott: We've invited a bunch of friends and family to join us in Ljubljana, Slovenia for a few days. Together with our friends here, we'll all eat a lot, drink a lot, play lots of games, listen to music and go out and see the fireworks. It's our second year doing this, so I think that makes it officially a tradition.
Villa-Lobos: Definitely with my friends! We will be more than 30 this year staying in the same place in Angra dos Reis. It's going to be a blast!
Foster: With my family at home. The best part of the year in my house is with more than 30 Politano's [laughs].
Past New Year's Celebrations
Q: What's been your favourite New Year's Eve in the past and why?
Nitsche: There have been a few fun ones in the past. Nothing specific comes to mind but I always thought New Year's Eve was pretty overrated. I am not really the party kind of a guy anyway.
Scott: I'm not usually a massive fan of New Year's Eve because they tend to be crowded, overly expensive and way too hyped. I did spend a fun one at a Firefighter and Policemen's Ball in London many years ago. The night ended around 4 a.m. with a broken toe and a massive fry-up at Limehouse police station. FYI, those tall Bobby's hats are actually big enough to fit a small purse inside. Good times.
Villa-Lobos: Can't choose just one, but I spent a lot of them in the same way that I will spend this year -- surrounded by my best friends in an amazing place.
Foster: 2014/2015 because of my November Nine. Me and all my family living a big sensation. It was happiness and proudness for a big year. It was perfect for a new year.
Kawauti: 2014 in Fortaleza Brazil huge party with tonnes of friends!
Lövgren: I have had some amazing New Year's Eves in Sicily. I have good friends there and really like Italian food.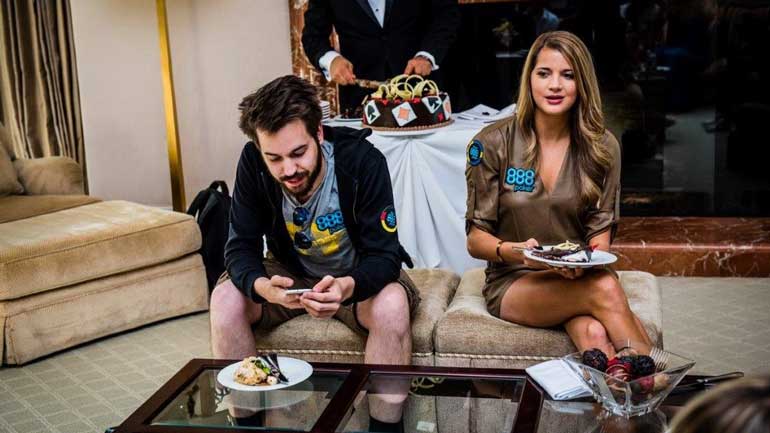 Best Poker Accomplishments in 2016
Q: Looking back on 2016, what was the best part about it for you, poker-wise?
Scott: Signing with 888poker was great in itself, but hitting the final table of my first tournament (888live London) while wearing the patch made it a particularly sweet moment.
Nitsche: It's been a year of many close calls for me personally. I guess you could say that after playing all of the High Roller events -- with pretty disappointing results -- that I still feel very confident in them for a lot of reasons.
Villa-Lobos: I had amazing results playing online this year, but making Day 4 in the WSOP Main Event is always special. Feeling the adrenaline in the Amazon Room always makes me really happy about it.
Foster: I think the best part of my year is my regional travel where I coach a lot of new people to play poker. It's very interesting as the people want to learn to play poker. I met a lot of people and experienced new cultures.
Kawauti: When I decided to study more than play, the results were great. I had a great year with a lot of good results.
Lövgren: Cash games in the U.S. has been very good to me this year. A deep run in WSOP Millionaire Maker was also exciting. I was top three very late in the tournament but just missed the final table and finished 12th out of 7.200 entrants.
Meeting 2016 Poker Goals
Q: Would you say you met your poker goals?
Nitsche: It's hard to have realistic goals in poker in my opinion. I guess you could say that I have met my goals as I have now established myself as a regular in the High Roller events. However, I am not very happy with my results yet. I am confident that will change in 2017 though!
My best score this year was chopping a High Roller event heads-up with Fedor Holz, and then obviously losing the flip to him for the title. Also, chopping the XL Series Main Event live on Twitch was a lot of fun! Hopefully, I get to stream a few more deep runs soon. It was an amazing experience.
Lövgren: I didn't reach all my goals last year. For example, I had a goal to play poker in Asia and Australia for the first time but I spent most of the year playing live poker in U.S. instead. The most important goal though was to be more productive overall than previous years, which I was, so that was good.
Scott: I hadn't set any poker goals so I'm going to go ahead and say I exceeded them, because why not?
Villa-Lobos: I would say yes. I achieved a lot playing online poker this year, and definitely reached the black playing live poker. Besides that, I'm giving back to the community a lot of things that I learned in this past year, and this makes me really happy as well.
Foster: Yes, and I'm very happy with this. It was a hard year because I work and travel a lot, but, definitely. I met my poker goals.
Poker in 2017
Q: Where do you see the game of poker going in 2017? What sort of things would you like to see happen in the industry?
Scott: I'm hoping we see more poker TV return in 2017. I think Poker Central has been killing it with their broadcasting and I'd love to see them continue to expand their offerings.
Villa-Lobos: It's tough to predict, but I would say it will keep growing and bringing new players to the tables. In Brazil, I really want to see the regulation of poker have a happy ending.
Nitsche: I have a few Ideas for the future of poker and I am very happy that 888 always listens to my suggestions. For example, I think that it's great that we are having another Super XL Series so soon and I think a lot of the feedback of the players has been taken into account. It's truly going to be the best XL Series yet.
It's very hard to say what is going to happen next in poker. There are a lot of exciting things happening and I can't wait to see how they play out. I heard they are working on a very big tournament in China. There is not much information out there yet, but this does sound exciting and I can't wait to see what happens.
Foster: The first of all my dreams for 2017 is all countries get online poker regulation, so all poker players are protected. But I see a great year to poker in 2017, especially here in Brazil because the game is increasing a lot.
Kawauti: I think poker will continue to grow heavily here in Brazil. The boom here still hasn't happened, so I hope to see much more new faces playing and the tournaments getting bigger and bigger.
Lövgren: I would like to see the Chinese poker market really take off.
Best Team888 Player in 2017?
Q: Of the 888poker Ambassadors, who do you think would win a Sit n' Go amongst yourselves? Who do you think will have the best 2017?
Nitsche: Well I'd have to say myself. Would anyone like to bet against me? Chris? Sofia?
I expect everyone to do very well, but I think 2017 will be the year where I finally start winning all the High Roller events! I like the idea of an 888 Ambassador sit and go. Let's set it up and stream it on Twitch?
Scott: That's tough but I think either Chris Moorman or Dominik Nitsche would take it. As for the SnG, I'm going to say, Sofia. She seems incredibly focused right now and I think she'll crush next year.
Villa-Lobos: Definitely me in the SnG. I hope it's me! I'm preparing myself to have an even better 2017. I will be taking almost a month away from the tables, but I have everything that I will study for the next 30 days.
Foster: If this SnG is online, I think Moorman wins. But if it's live poker, I think I win. Nicolau Villa-Lobos will have the best 2017.
Kawauti: Nicolau because he runs super-hot [laugh]. Hopefully, I will have the best year.
Lövgren: I'm usually very lucky when I play in bounty freerolls with the team, so I would say myself. I just can't lose when I'm up against my 888 teammates. Dominik had a fantastic 2016 and I believe he will keep crushing in 2017. I also wouldn't be surprised to see Kara bink a tournament 2017.
What are your poker goals for the New Year? Let us know on Twitter at @888poker, and don't forget to use the hashtag #888Resolutions